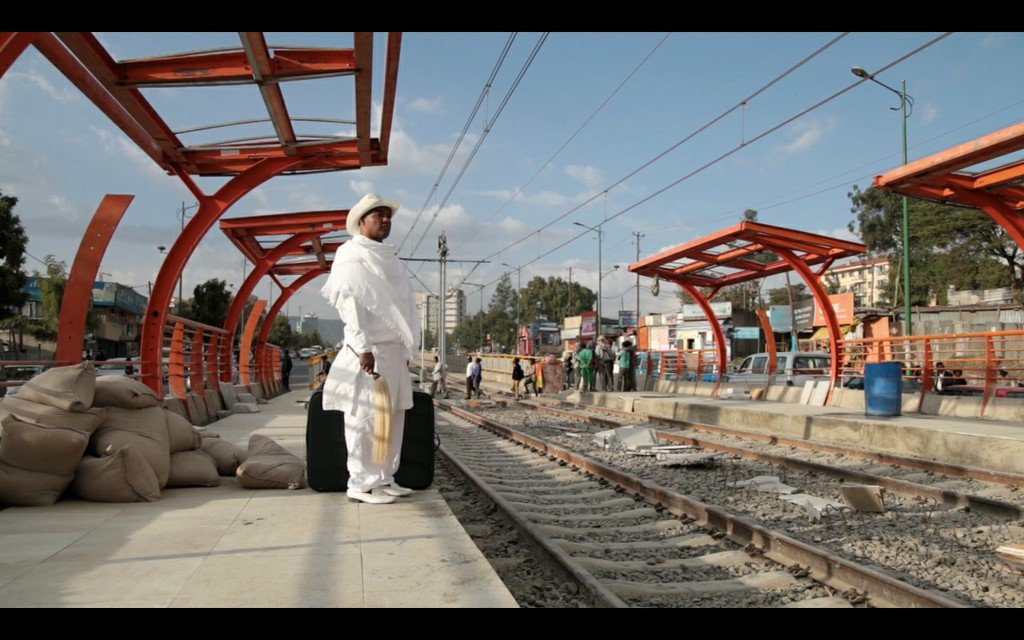 Mulugeta Gebrekidan is a visual artist working with multimedia. He is based in Addis Ababa, Ethiopia. After studying painting at the Addis Ababa University's Alle School of Fine Arts and Design he has been exhibiting his works in Africa, Europe and the US.
For the last four years he has been creating a platform for visual, conceptual, and public dialogue on social issues through his site-specific works and public art interventions. In his recent works he reflects the question of home and belongingness, displacement, identity, history and culture.
Living in a city where rapid urban transformation is changing the cityscape and life of the society he became interested in exploring peoples' lives against a backdrop of tension between modernity and tradition in Addis Ababa, Ethiopia. He also looks at the struggle of adaptation and the coping mechanisms of the poor, in a new environment, in the context of the need for survival. The juxtaposition of two extremes, such as: extreme poverty and extreme wealth, power and incapacity is becoming his core element in his work.