From October 2018 to January 2019 Metasebia Simatchew is Artist in Residence at the Academy and will be affiliated with the Studio of Textual Sculpture.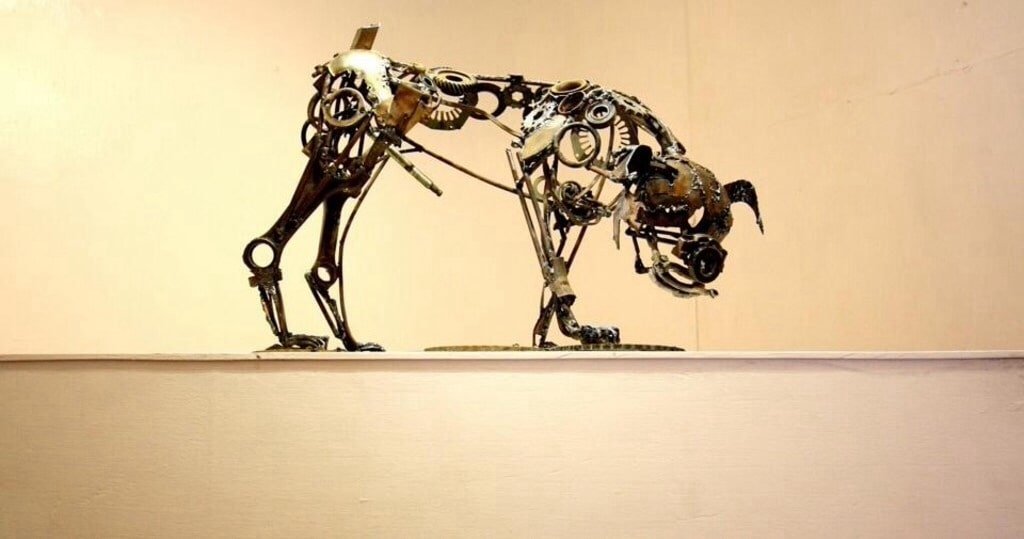 Metasebia Simatchew is an sculptor working primarily with junk metals and found objects. Her figurative and semi-figurative work is often inspired by animals, especially dogs, considered intimate friends to share one's everyday life with. Simatchew's working material is usually old and used, as she values every object's string of historical paths, its various connections that include the ups and downs that the object has gone through. Simatchew states that as an artist, it is exciting to see how one can create something out of the so-called old object, until it becomes old again. This process allows us to reimage time, the dependency of the new on the old and vice versa. It questions what constitutes the so-called old and how this process relies on a particular understanding of time.
In addition to working with metal, Simatchew also designs leather jewelry that her sister then realizes. Even though her heart and soul remains in sculpting, she argues that making leather work contains the same emotional attachment as making sculpture. For her, both processes have a connection to and similar ways of experimenting with recycling where something new is made, where something new emerges out of the universe of existing objects.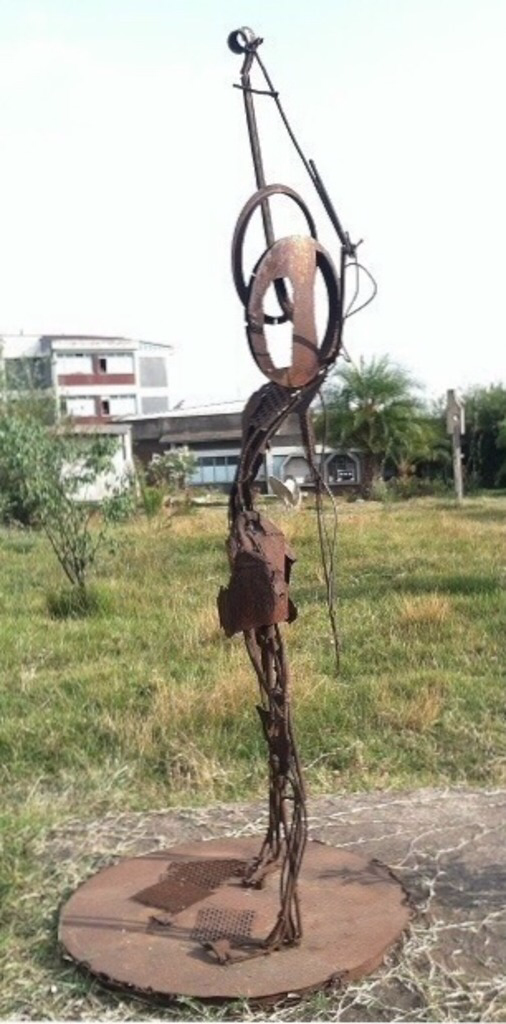 Simatchew received a bachelor degree in fine arts from Alle School of Fine Art and Design at the Addis Ababa University in 2010. Right after her graduation, she joined Netsa Art Village, a dynamic contemporary art space founded by artists; she worked there until it was got shut down by the government in 2015 due to the city's so-called 'modernization' plan. After practicing in her studio for some time Simatchew decided to work as an art instructor in elementary schools and colleges for some years. She has participated in several workshops, residency programs and has shown her works locally and internationally. Apart from her studio practice, she has been offering art therapy workshops for orphan kids at AHOPE Ethiopia for more than six years together with her collective, Netsa Art Village.