Professor of Conceptual Art
May 2003
Succeeding Renée Green, the video artist and philosopher Marina Grzinic (Ljubljana) has been appointed head of the Conceptual Art Class at the Academy of Fine Arts Vienna. The decision was mainly determined by the artist's discursive and interdisciplinary approach, her qualification as a video artist - and the acclaimed works in this area she has done together with Aina Smid - and as a theorist that has specialized in the exploration of new media and technologies.
Marina Grzinic is a Research Fellow at the Department for Aesthetics and the Theory of New Media and Technologies at the Scientific Research Center of the Slovenian Academy of Sciences and Arts in Ljubljana. She will take up her professorship for conceptual art at the Academy of Fine Arts Vienna in May 2003 and will hold it for five years at first.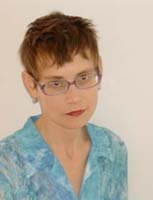 Biography Marina Grzinic
Born in 1958 | Studied philosophy at Ljubljana University, PhD with a thesis on the "Philosophical Aspects of Virtual Reality and the Change of Space and Time Paradigms in the 1990s" | Lives in Ljubljana.
Has been working as a video artist with Aina Smid since 1982 | Participation in numerous exhibitions and festivals, a.o. in the International Short Film Festival Oberhausen 2003 | 100 Jahre Lacan , Sigmund-Freud-Museum, Vienna 2001 | After the Wall , Moderna Museet, Stockholm 1999 | Positionen , Museum des 20. Jahrhunderts, Vienna 1999 | Europa, Europa, 100 Jahre Avantgarde in Mittel- und Osteuropa , 1999. Numerous international video art awards: a.o. Videonale Bonn 1992 | Deutscher Videokunst-Preis / Multimediale 3, ZKM Karlsruhe 1993 | San Francisco International Film Festivals 1994 and 1995 | FIV Buenos Aires 1995 and Nürnberg 2000.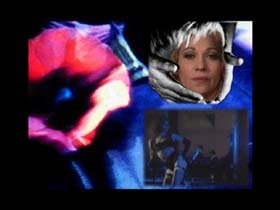 more information on Artintact 4
1997/98 Postdoctoral Fellowship for Research, Japan Society for the Advancement of Science in Tokyo | 2001 Apex Residency Program New York | International lecturing and teaching commitments, a.o. at Duke University, North Carolina, the UCLA, Los Angeles, the San Francisco College of Art, the IMI, Osaka, and the Merz Academy, Stuttgart.
Presently, her research focuses on the virtual and aesthetic constitution of the (post)modern subject and its politico-philosophical and epistemological implications, the theory of virtuality and the cyberspace, and the philosophy and policy of the postmodernist era.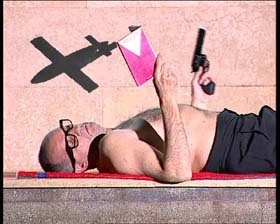 Numerous publications, a.o. "Exposure Time, the Aura and Telerobotics," in: The Robot in the Garden: Telerobotics and Teleepistemology in the Age of the Internet , edited by Ken Goldberg, MIT Press, Cambridge/Mass. 2000 | Fiction Reconstructed. Eastern Europe, Post-Socialism and the Retro-Avant-Garde. Essays in Theory, Politics and Aesthetics , Edition Selene/Springerin, Vienna 2000.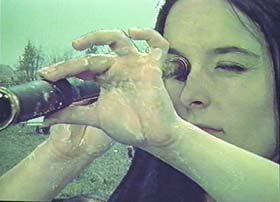 Translation: Wolfgang Astelbauer