Cost explosion due to price increase at Austria's universities
At this point, the Rectorate of the Academy of Fine Arts Vienna vehemently points out the urgent need for additional financing of the Austrian universities. Since the beginning of the drastic price increases, the Academy has also been waiting for a clear signal from the Ministry to cover the additional costs of maintaining a functioning university. We do not want to leave the current situation without comment and inform members of the Academy as well as the wider public about the drastic nature of the situation.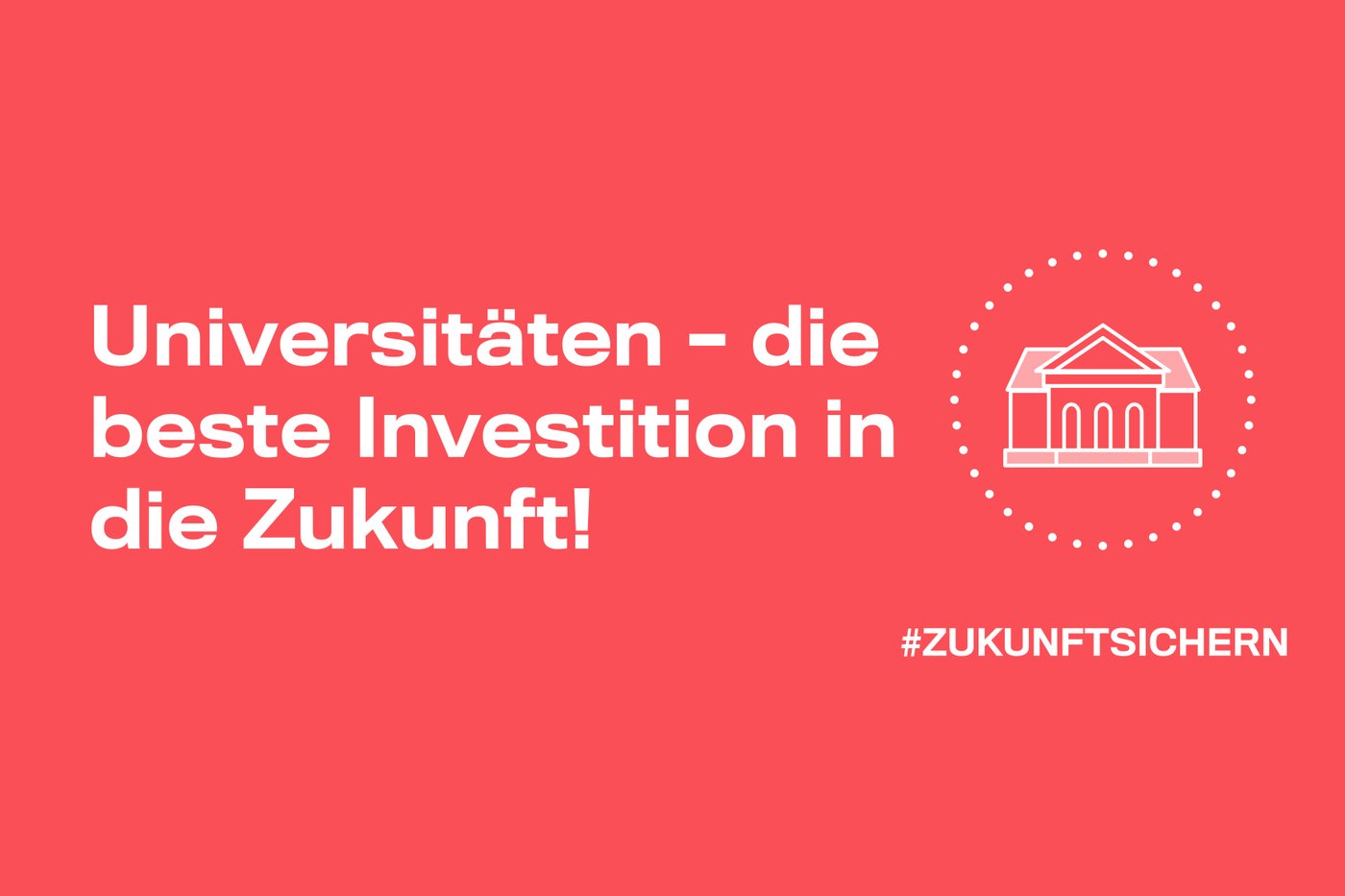 About the current situation at Austria's Universitys
The situation of Austria's universities is dramatic. The cost explosion in energy, rents and personnel is tearing an immense hole in the budget, which amounts to around 1.2 billion euros for the current performance agreement period (2022-2024). The shortfall cannot possibly be made up through internal savings and would cause serious damage to the entire system. Without additional funding, there is a threat of massive deconstruction, which will lead to a long-term downward spiral:
Savings undo the progress made in recent years and can only be rebuilt - if at all - at much higher cost
Reduction in central service areas (research, teaching, personnel)
Savings at the expense of the younger generation: poorer supervision conditions and employment opportunities for students and doctoral candidates
Labour shortage: pedagogical, medical and technical staff will not be available or trained in time.
Science and business location in danger (brain drain), deterioration of international reputation; participation in national and international tenders is at risk
Additional funding of 1.2 billion euros needed - an investment in the future for the good of society
In order to secure teaching and research in Austria and prevent drastic cutbacks in key service areas, universities therefore need additional funding of around 1.2 billion euros for the years 2022 to 2024. This additional funding is an investment in the future that benefits society as a whole:
Positive value-added balance: every euro invested in science, research and education pays for itself many times over
Universities as employers: More than 63,000 people are currently employed at Austrian universities.

 

This makes universities - depending on the province - among the largest employers.
Universities as training institutions: Universities train highly qualified workers who are urgently needed in many industries.

 

This makes them a critical factor for the future competitiveness of the country
Universities as innovation laboratories: With their research activities, universities make concrete contributions to solving current social and political issues (climate change, energy crisis, Corona pandemic, etc.). Numerous examples at: https://www.schroedingerskatze.at/

 

or

 

https://uninteressant.at

 

  
Positive development in current international rankings: investments and efforts of recent years bear fruit
We discuss this topic online using #zukunftsichern.