New Professor of Contextual Painting: Despina Stokou
The Rectorate is pleased to welcome Despina Stokou as Professor at the Academy. From March 2022 she will head the studio Contextual Painting at the Institute of Fine Arts.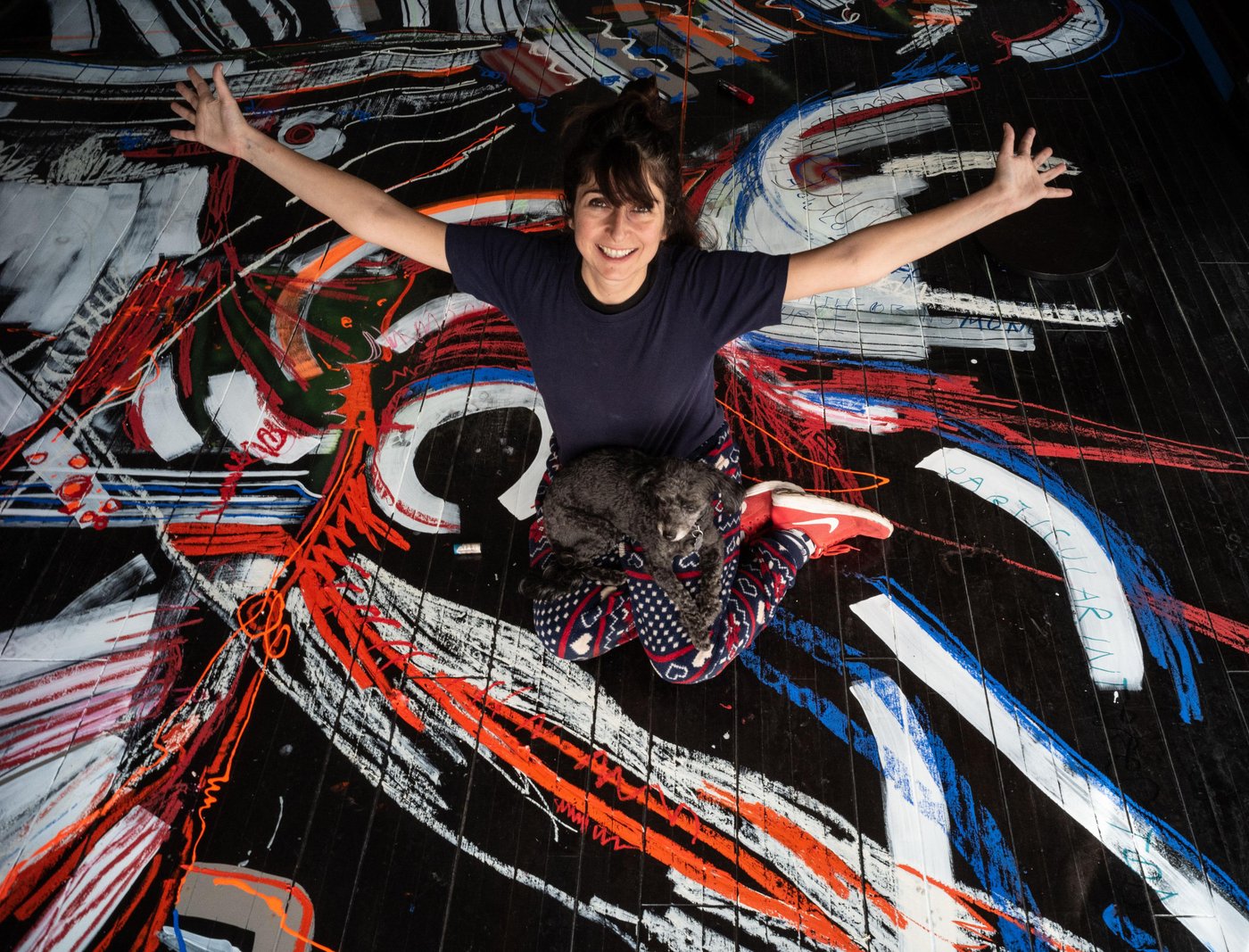 Despina Stokou is a contemporary artist, writer and curator. She primarily produces gestural, expressive paintings, often large and displaying vivid color, that include layered collage elements like cut paper letters spelling out pointed phrases and topical passages that tumble and pile up across her canvases. Stokou is known for transposing swaths of online textual data onto canvas and her feminist approach.
She graduated in 2002 from the Athens School of Fine Arts, held a DAAD-Artists-in-Berlin-Program scholarship and received a Master from UdK. In 2015 she moved to Los Angeles. From March 2022 she will hold the Chair (for three semesters) at the Contextual Painting Studio, following Ashley Hans Scheirl.