Admission Examination Master in Architecture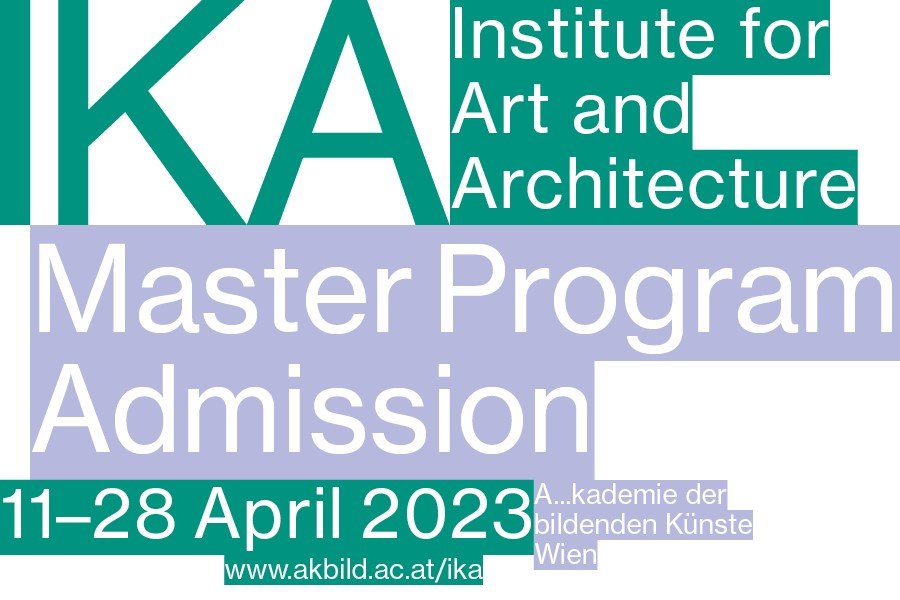 The application for the MArch programme is a two-stage process:
Online registration and upload of portfolio and documents
personal interview
03.05.2023, (Upload deadline 11:59pm)
Submittal of application materials including a bound portfolio with work samples.
You will receive an eMail of confirmation with your registration number and a personalized link for data upload.
Application materials (max 300MB):
23.05.2023
The entrance jury reviews the applicants work and selects a shortlist to be invited for a personal interview. Official announcement of the shortlist earliest at 6pm.
Monday, 03.07.2023, starting 9am
Tuesday, 04.07.2023, starting 9am
Personal interviews with the admission jury take place optionally in presence or via video conference. Applicants who are accepted to the interview will be receiving a personal invitation via eMail on 23.05.2023