Brunnenpassage receives Europe State Prize 2023 in the category Art & Culture
The station exhibition A'Wiener Karavanserei was designed by Asma Aiad, a student of the Studio for Conceptual Art.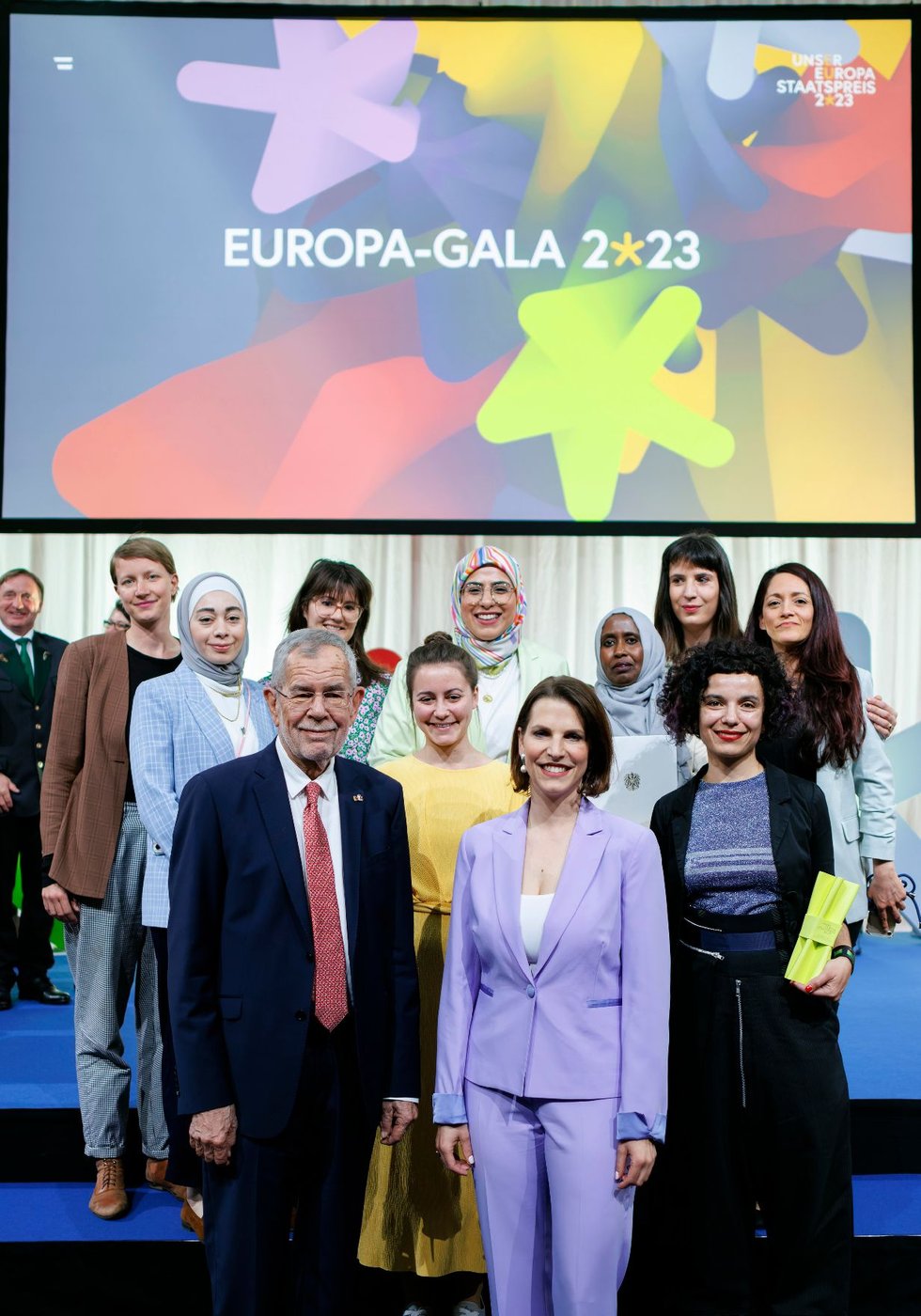 To make innovative Europe projects in Austria visible and to focus on the commitment of individuals and organizations: This is the declared aim of the Europe State Prize, which was awarded by Minister for Europe Karoline Edtstadler on May 9, 2023 in the Sofiensäle in Vienna in the presence of keynote speaker Federal President Alexander Van der Bellen. An independent jury of experts selected prize winners in five categories.