Carola Dertnig will erect monument for Lucia Westerguard
Carola Dertnig, professor for performative art at the Academy of Fine Arts Vienna, wins the competition announced by viennacontemporary and honors with her work the legendary Viennese saxophonist and circus performer Lucia Westerguard.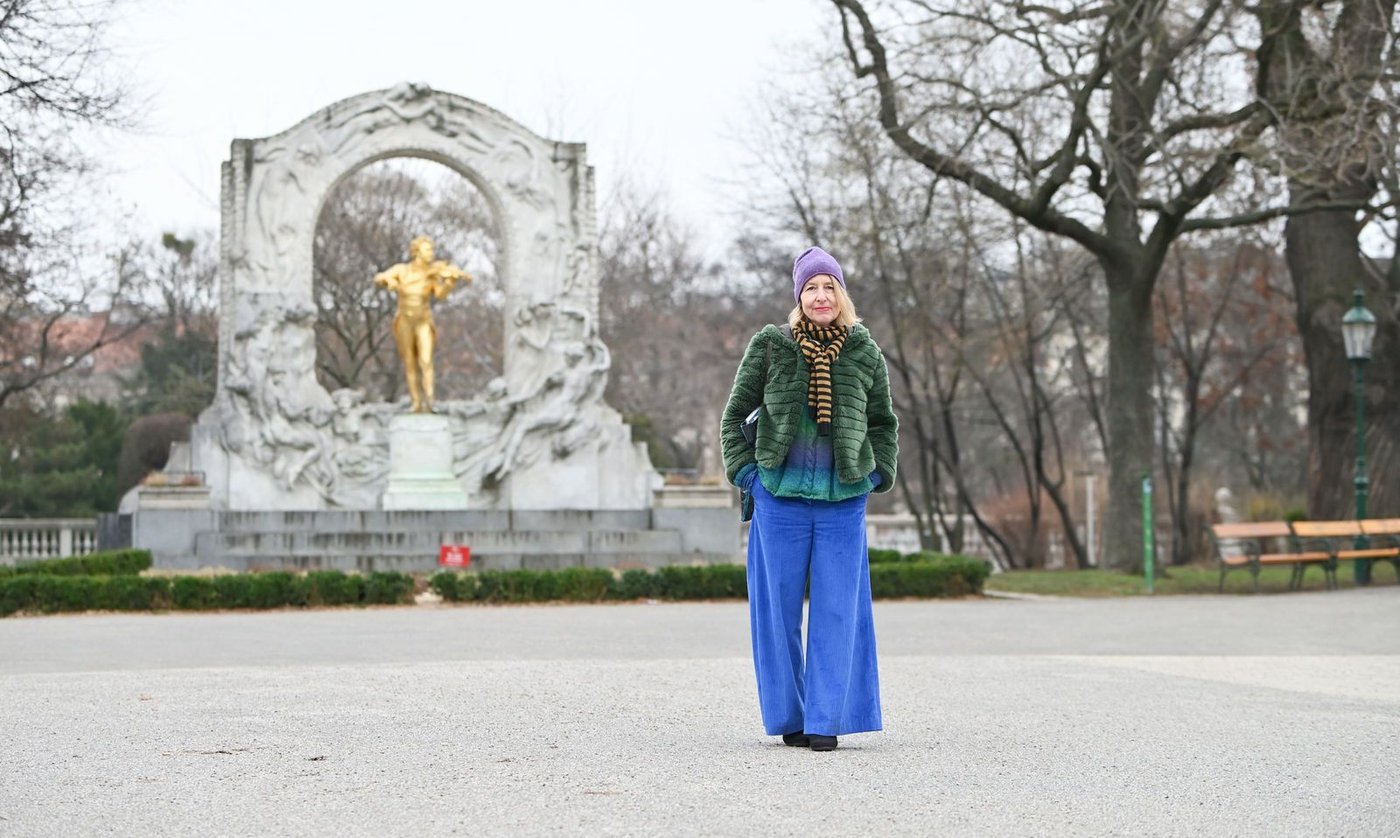 It's the first time that the art fair viennacontemporary invited participating galleries and their artists to submit sculptures for the VCT Project in the public space of the Stadtpark near the Kursalon where the art fair moved last year. In the years before, the art fair happened from 2015 to 2020 at the Marx Halle; in 2021, in the Alte Post. The annually changing artwork of the new project will be unveiled on occasion of the next art fair - in 2023 from 7 to 10 September - and will be placed prominently in the Stadtpark as a landmark for the importance of contemporary art in our society.
For the project's premiere, the jury selected a work by Carola Dertnig who makes aware of the situation of women in our society, especially in the arts and entertainment business which is characterized by an unstable income and consequently a lower pension or a pension that can't secure the cost of living. The risk of living as an artist in poverty is high in Austria.
Austrian artist and head of the Performative Arts Department at the Academy of Fine Arts Vienna Carola Dertnig convinced the jury with the sculpture 'Feldenkreis_FI_001_Lucia Westerguard' which investigates movements and honors the circus artist, dancer, and saxophonist Lucia Westerguard (1912-2008) for the project's very first landmark in the public park, where up to nowadays exclusively men are honored with sculptural portraits and exclusively works by male artists are presented. Carola Dertnig remembers in the press release her teenage years when she met Lucia Westerguard who played her saxophone until she was 96 years old in front of the Johann Strauss meadow in the Stadtpark. "Despite profound poverty of age, she was jovial, loved to talk with us, and performed with a great passion for her audience," recalls Carola Dertnig.
The jury consisting of Attilia Fattori Franchini, independent curator, author, and founder of Kunstverein Gartenhaus, Lilli Hollein, General Director and Artistic Director of MAK, Reza Akhavan, Managing Partner of JP Immobiliengruppe, and Boris Ondreicka, Artistic Director of viennacontemporary say about their decision: "We consider it an essential feminist gesture to publicly place a female artist into the currently exclusively male monument landscape in the Stadtpark."