Msgr. Otto Mauer Prize 2023 goes to Belinda Kazeem-Kamiński
As a part of her PhD-in-Practice at the Academy of Fine Arts Vienna, Belinda Kazeem-Kamiński researched the performativity of Blackness in relation to Austrian coloniality. Based on scenes from Austrian history, she is interested in memory that transcends space and time and Black radical imagination.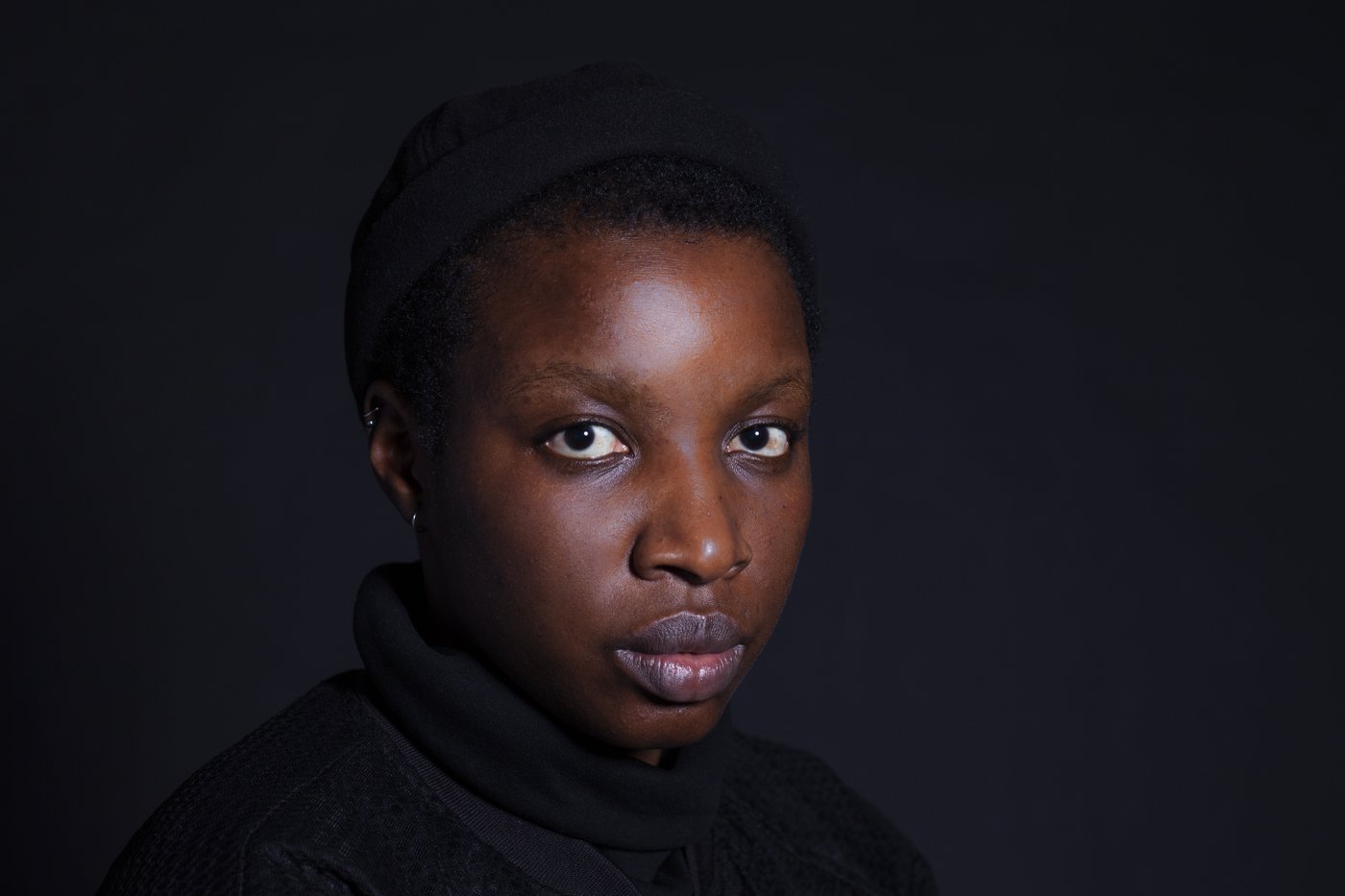 In continuation of the concerns of Msgr. Otto Mauer (1907-1973), who gained international recognition for his commitment to contemporary art and young artists, the Otto Mauer Fund is awarding the Msgr. Otto Mauer Prize for Fine Arts for the forty-third time at the end of the year. The prize is endowed with € 11,000 and includes an exhibition of the prizewinner in the JesuitenFoyer as well as extensive press work. In the interest of continuing the Otto Mauer Collection in the Dom Museum Vienna, the Otto Mauer Fund intends to acquire a representative work by the prizewinner.
Award ceremony

The Msgr. Otto Mauer Prize 2023 will be handed over to Belinda Kazeem-Kamiński by Dr. Nikolaus Krasa, Vicar General of the Archdiocese of Vienna, on Thursday, 23 November 2023 at 7.30 pm in the ceremonial rooms of the Archbishop's Palace, Wollzeile 2, 1010 Vienna. The chairman of the jury, P. Dr. Gustav Schörghofer SJ, will introduce the prizewinner.
Participation in the award ceremony is only possible after prior binding registration at werner@kunstpresse.at or for interested parties at office@otto-mauer-fonds.at. 
Exhibition
From January 12 to February 4, 2024, Belinda Kazeem-Kamiński will be showing selected works in the JesuitenFoyer at Bäckerstraße 18, 1010 Vienna. The opening will take place on Thursday, January 11, 2024 at 6 p.m. Opening hours on Thursday and Friday from 4 to 6 pm and on Saturday from 11 am to 1 pm. Free admission.

Jury statement
As an artist and theorist, Belinda Kazeem-Kamiński deals with questions of the colonial past and its racist aspects in a critically committed manner, both in terms of content and form. In her photographs, films and installations, she addresses experiences of violence and also points out the traumas of colonial history from the perspective of Black people in the diaspora. Based on Black feminist theory, she discusses the interdependencies between past and present.
The starting point for many of her works is intensive research in the archives of canonized historiography, in whose gaps and omissions she imagines a space of possibility for something new.
In her work as an author and researcher, she also analyses polarizing points of view and counters these with dialogical perspectives in the form of a combination of documentation and fiction. The jury was particularly impressed by the fact that Belinda Kazeem-Kamiński gives relevant social issues an unmistakable and aesthetically precise expression.

Belinda Kazeem-Kamiński , born in 1980, is an artist, art-based researcher and author living in Vienna. In 2009, together with Charlotte Martinz-Turek and Nora Sternfeld, she published the book Das Unbehagen im Museum. Postkoloniale Museologien (Turia + Kant). In 2016 she published Engaged Pedagogy. Antidiskriminatorisches Lehren und Lernen at bell hooks (Zaglossus). This was followed in 2017/18 by the German and English editions of Kuratieren als antirassistische Praxis (De Gruyter Angewandte Edition), which she co-edited with Natalie Bayer and Nora Sternfeld. Kazeem-Kamiński's work has been shown nationally and internationally. In 2016, she was awarded the Theodor Körner Prize for Art. In 2017, she received a scholarship from the Austrian Academy of Sciences. 2018 the Cartrin-Prichler Prize of the Academy of Fine Arts Vienna.