New University Council of the Academy of Fine Arts Vienna
On 1.3.2023, the new University Council was appointed for the next 5 years.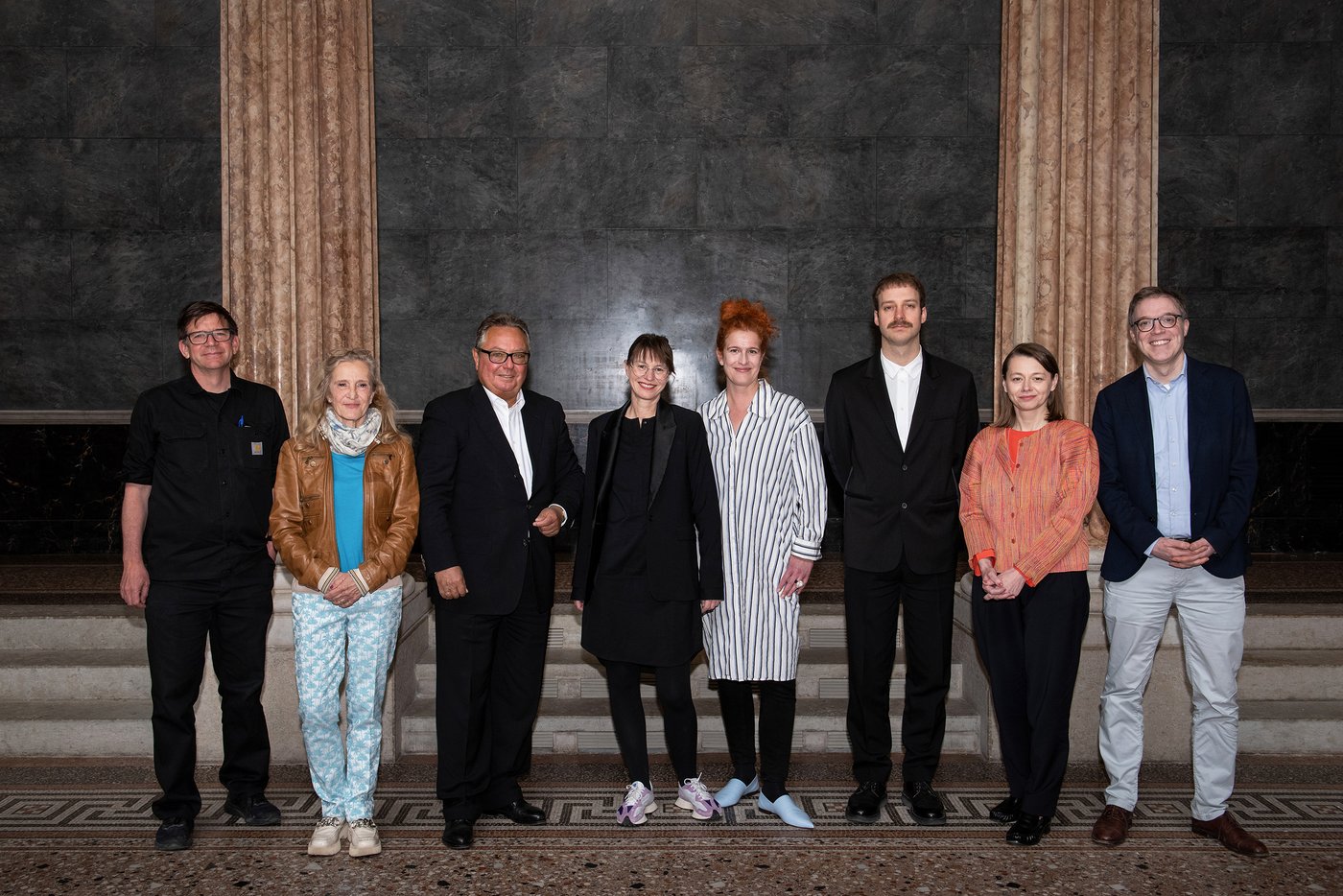 Dr. Bernhard Hainz (b. in 1959 in Vienna) is a lawyer in Vienna; studied law at the University of Vienna, Dr. iuris in 1981; contract assistant at the Institute for Labor and Social Law of the University of Vienna from 1983 to 1985; independent attorney since 1987; partner of CMS Reich-Rohrwig Hainz Rechtsanwälte GmbH since 2002; he heads the department for labor and pension law, advises on judicial and extrajudicial labor law matters, including the negotiation of collective agreements, works agreements, social plans, disputes with works councils and employees, service contracts and termination agreements, as well as pension and pension fund matters. Representation of artists and art institutions in art law matters, also internationally. Co-author of the Handbuch Kunstrecht , Manz Verlag, on the subject of artists' social insurance. Bernhard Hainz is an enthusiastic collector of modern and contemporary art

Dr. Matthias Heltschl is an associate lawyer in Vienna. After graduating with a law diploma from the University of Vienna in 2016, he embarked on a doctoral program in the following year. In his dissertation, he conducted an in-depth exploration of the conflictive relationship between copyright law and the fundamental right to freedom of expression and information. Today, Dr. Heltschl is an associate lawyer in a law firm specialized on media law and protection of personal privacy. His work mainly focuses on trademark, industrial design, and intellectual property law, public law as well as media and communication law.

Dr. Nora Sternfeld is an art educator, curator and Professor for Art Education at the University of Fine Arts Hamburg (HFBK). From2018 and 2020, she was a documenta professor at the Kunsthochschule Kassel. Between 2012 and 2018, she was a Professor of Curating and Mediating Art at the Aalto University in Helsinki, Finland. Moreover, she is the co-director of the master program for exhibition theory and practice / ecm —educating/curating/managing at the Vienna University of Applied Arts; she is also part of the core team of schnittpunkt. ausstellungstheorie & praxis, co-founder and partner of trafo.K, Office for Education, Art, and Critical Knowledge Production (Vienna), and since 2011, has been part of the freethought collective, a platform for research, pedagogy and production (London). She was one of two artistic directors of the 2016 Bergen Assembly and from 2020 to 2022 a contributor to "Spectral Infrastructure", a research context on collaboration with basis voor actuele kunst (BAK, Utrecht). She publishes on contemporary art, education theory, exhibitions, history policy and antiracism.
Mag. Luisa Ziaja is an art historian, curator, and author. She was appointed chief curator of the Austrian Gallery Belvedere where she had been on staff as a curator for contemporary art since 2013. Since 2006, she has been the co-director of the postgraduate master program for exhibition theory and practice / ecm—educating/curating/managing at the Vienna University of Applied Arts. Between 2004 and 2012 she implemented as a freelance curator multi-year research and exhibition projects, and from 2000 to 2004, she worked for the Generali Foundation in Vienna. She has taught at several universities and academies and is a contributor and editor of numerous exhibition catalogues and anthologies, among them the curating. ausstellungstheorie & praxis series published by Edition Angewandte / de Gruyter. In her curatorial and discursive work, she addresses, among other things, the relationship of contemporary art, society, and (history) politics as well as the history and theory of exhibiting.
Mag. Kathrin Zechner graduated from law school in 1986 and started her career as a freelance contributor at the Austrian Broadcasting Corporation (ORF). After several stations in Europe (e.g., in the management of John de Mol Germany) she became the first-ever female TV program director (ORF) in the German-speaking area and after that director general of the musical theaters of Vereinigte Bühnen Wien (United Stages Vienna). From 2012, she served as TV and program director for ORF and in this capacity implemented seminal changes in appointments to correspondent bureaus, central departments and editorial desks, as well as show host positions in news, entertainment, and sports, elevating female competence. Launching campaigns on the World Women's Day and committed to the advancement of women in front of and behind the camera, she achieved a high creative output of TV formats and bolstered the new mindset. After four terms in management positions, she now works as a creative for ORF and as a senior communication advisor for an international corporation.