The Academy mourns the death of Alfred Dabsch (1947 - 2023)
Alfred Dabsch passed away on Friday, November 10, 2023, at the age of 76 after a long and serious illness.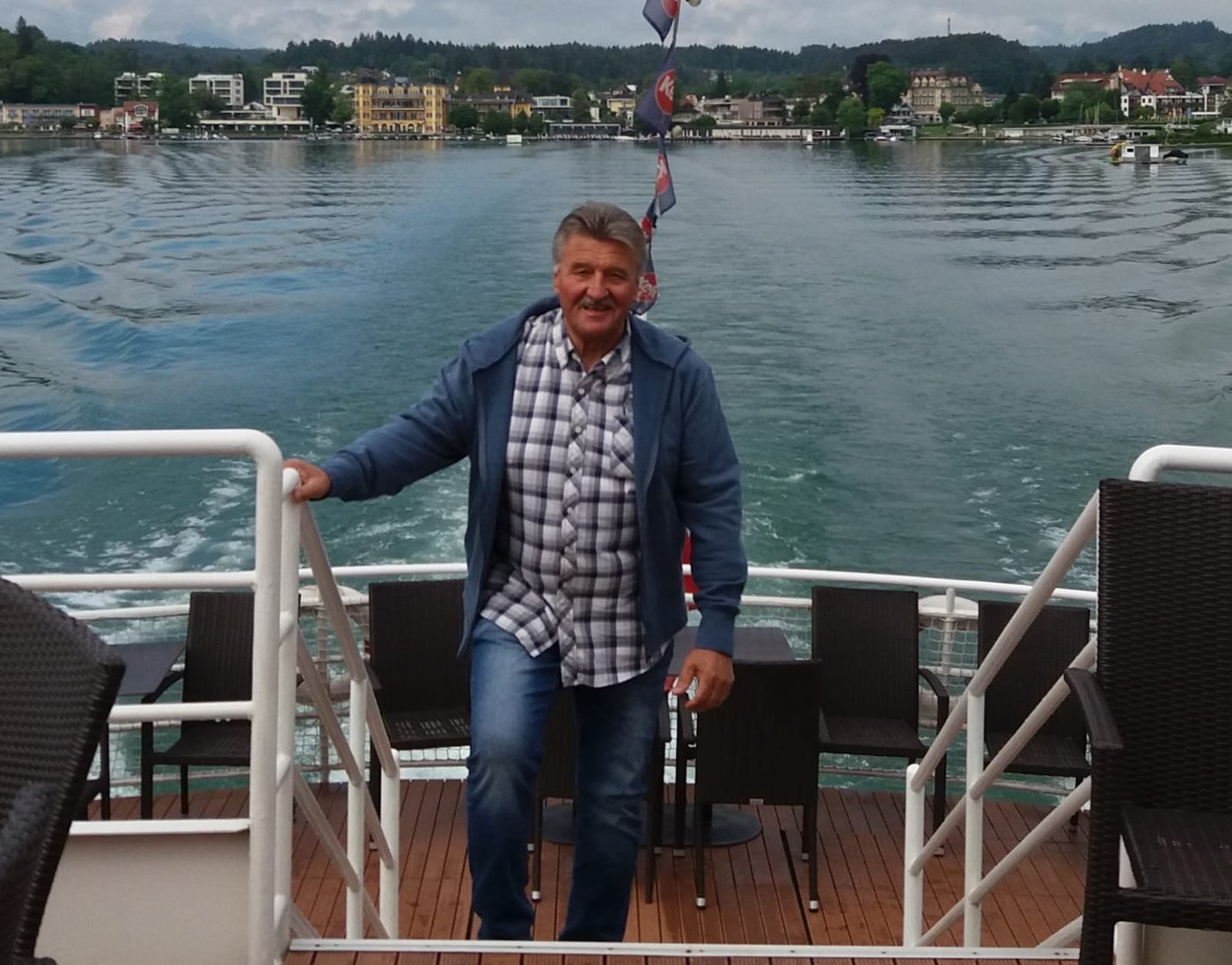 We mourn the loss of our colleague, who came to the Academy in 1981 as a trained tinsmith to take up his post as a "primer" and help with the priming of canvases - today one would say at the interface between general and artistic staff and as dedicated to the technical task as he was to openness towards the respective artistic ideas. His wide-ranging experience and talents meant that after just a few years at the academy, he was entrusted with the management of the entire buildings and technology department, where he was now in charge of a team that had to keep the academy's various buildings and locations in good condition as well as ensuring the infrastructural conditions for the artistic practice of teachers and students. This included maintaining the rooms and techniques as well as assisting with the implementation of exhibitions. Alfred Dabsch not only had a versatile talent but also a heart for finding solutions together, clearing even unimaginable obstacles out of the way and turning artistic ideas into reality. This attitude of always and fundamentally supporting art and the interests of teachers and students - without forgetting to pursue a job at the "Academy of Fine Arts" - was appreciated by them just as much as by the members of his team.
I myself had the pleasure of working with Alfred Dabsch for more than 20 years on a wide variety of issues and relied on his help and ingenuity. Problems were there to be discussed together and to find an answer to the challenges. It was no longer important who was talking to whom and in what role and position, but rather how to find solutions together: technically possible, but not permitted by law, practically solvable, but too expensive, difficult does not mean impossible and in the end it does work - differently than planned, but better and to everyone's satisfaction, "stealing horses" together and yet quite legally. It was this appreciation and trust that Alfred Dabsch showed us all and on which we could "build" - literally "buildings and technology" and yet more than that, a human side that counted in his life as well as in his work.
With the same commitment, he took on the role of Deputy University Director in 2001 - always with an eye on the big picture and with the attitude that being part of the "Academy of Fine Arts" is about art and making art possible. Not just to work for an institution, but to belong to it, to be part of it, to have a share in it and to allow others to have a share in it. It would not be presumptuous to say that Alfred Dabsch identified with the Academy; it is also his Academy that is now mourning his loss.
Dear Fredl, we will not forget you, not your service to the Academy and to art, nor what you taught us, the trust in working together across all job descriptions and hierarchies. You were a teacher yourself at the academy, without a curriculum and yet in a class of your own. 
With deep sorrow and heartfelt thanks,
Andreas Spiegl (on behalf of many colleagues and friends)