Humanitas Festival | Promise & Temptations - Verführtes Denken
The Institute for Human Sciences once again invites renowned thinkers to come together in Vienna and reflect on the fears, hopes, and big questions of our time. Admission is free.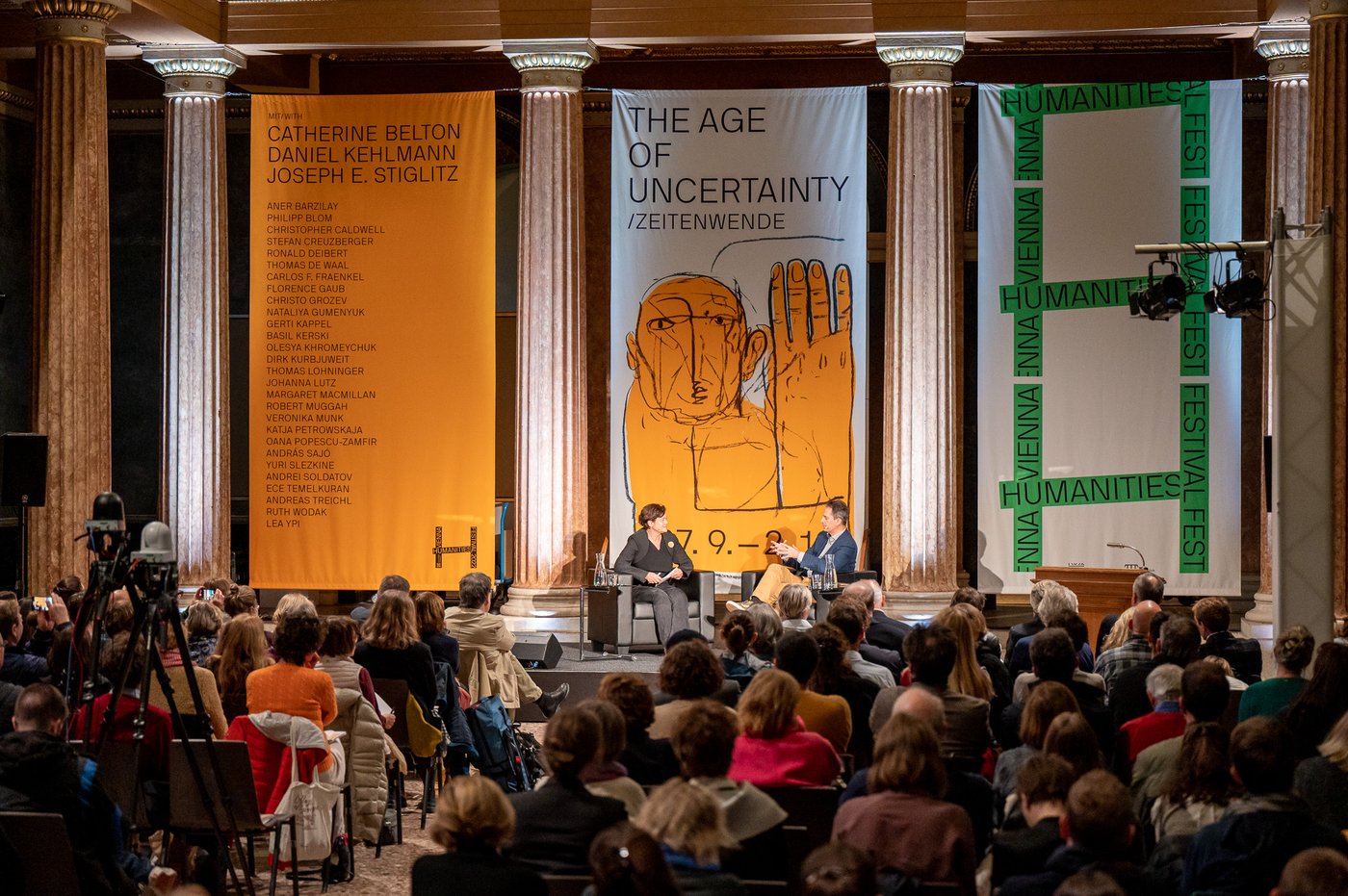 Crises, war, and the imminent threat of climate catastrophe have become distinctive hallmarks of the present. In light of a world that seems to be coming apart at the seams, finding sustainable solutions for the societies of tomorrow becomes ever more pressing. To sharpen our view of the future, we thus look at promises from the past and present: which ones were kept, and which ones turned out to be fantasies? How to escape the war, how to battle climate change, and how to resist seduction? These are the guiding questions of this year's Vienna Humanities Festival, which brings together leading minds from science, art, literature, philosophy, politics, and journalism in Vienna in more than 20 events.
The Vienna Humanities Festival is a joint project by the Institute for Human Sciences and Time To Talk in cooperation with FALTER, the Open Society Foundations, the City of Vienna, ERSTE Foundation, the Academy of Fine Arts Vienna, and the Volkstheater Vienna.
For more information and the full program, visit https://www.humanitiesfestival.at/programm2023