The group exhibition presents a collection of artists whose work, in varied ways, engages with the challenges of communicating.
The majority of the artists deal directly with the political topics of migration, fake news, discrimination and bureaucracy, while others engage with the potential presented to you when using language in alternative ways. Brought together these artists address how, as George Orwell claimed, language could be 'an instrument which we shape for our own purposes.'
Featuring artists based in Vienna and London, there is not one singular plan, nor a short-term tactic, nor definitive solution. The artists' works cover sculpture, video, collective production, works on paper, sound and performance. Through these varied artistic languages, varied strategies for communication emerge.
Exhibiting artists: Alaa Alkurdi (Vienna based), Alexander Jackson Wyatt (Vienna based), Andrea Maurer (Vienna based), Eva Schach (London based), Jennifer Walshe (London based), Marika Schmiedt and collaborators (Vienna based), and Shao-Jie Lin (London based).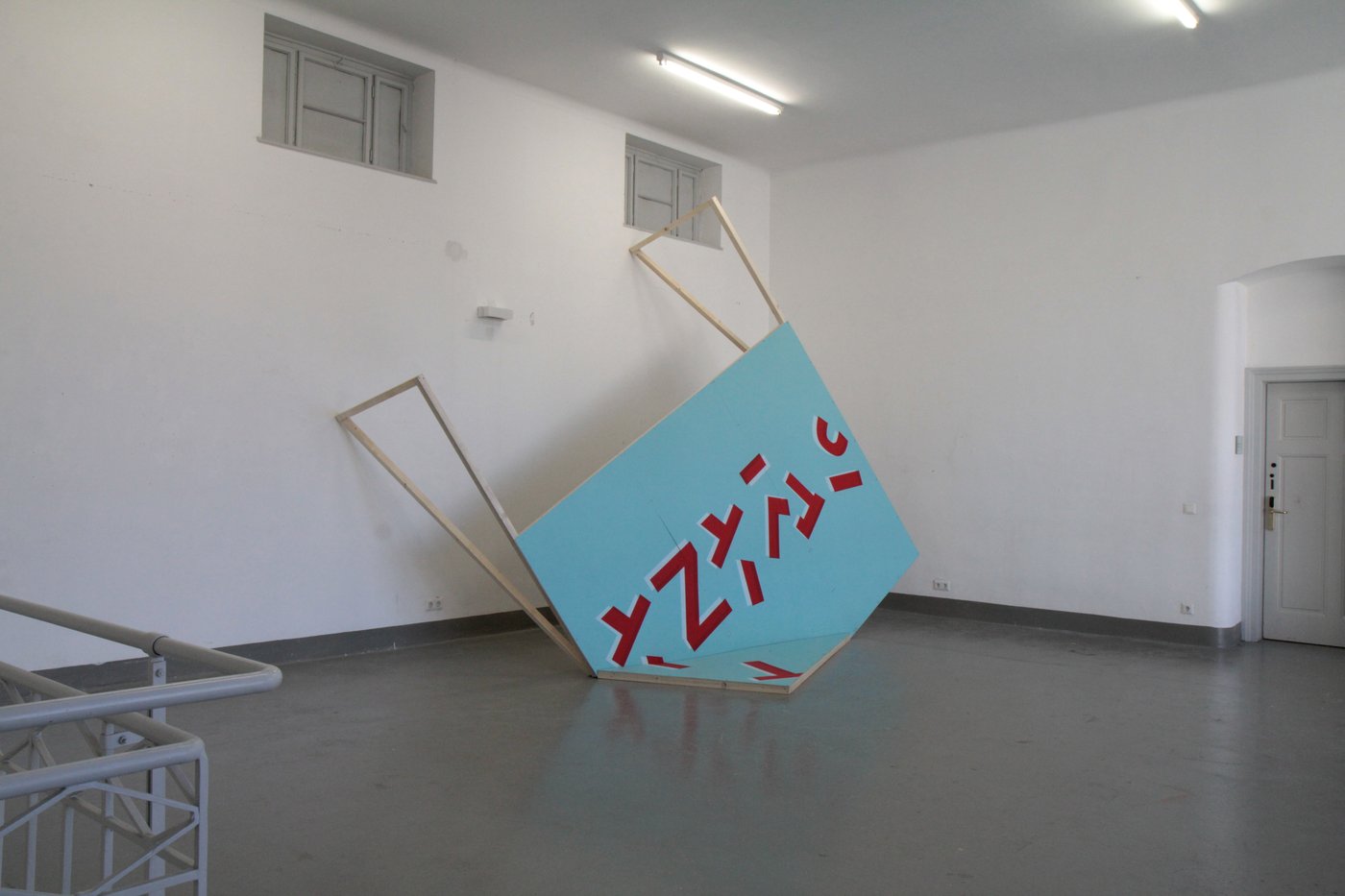 The exhibition is curated by Alice Woodhouse and presented in partnership with the Central Saint Martins, the Austrian Cultural Forum London and the Academy of Fine Arts Vienna. Supported by the Austrian Federal Chancellery