Michael Hieslmair, Michael Zinganel (Hg.) | Stop and Go. Nodes of Transformation and Transition
We cordially invite you to the presentation of volume 23 of the Publication Series of the Academy of Fine Arts Vienna published by Sternberg Press , 2019, Berlin.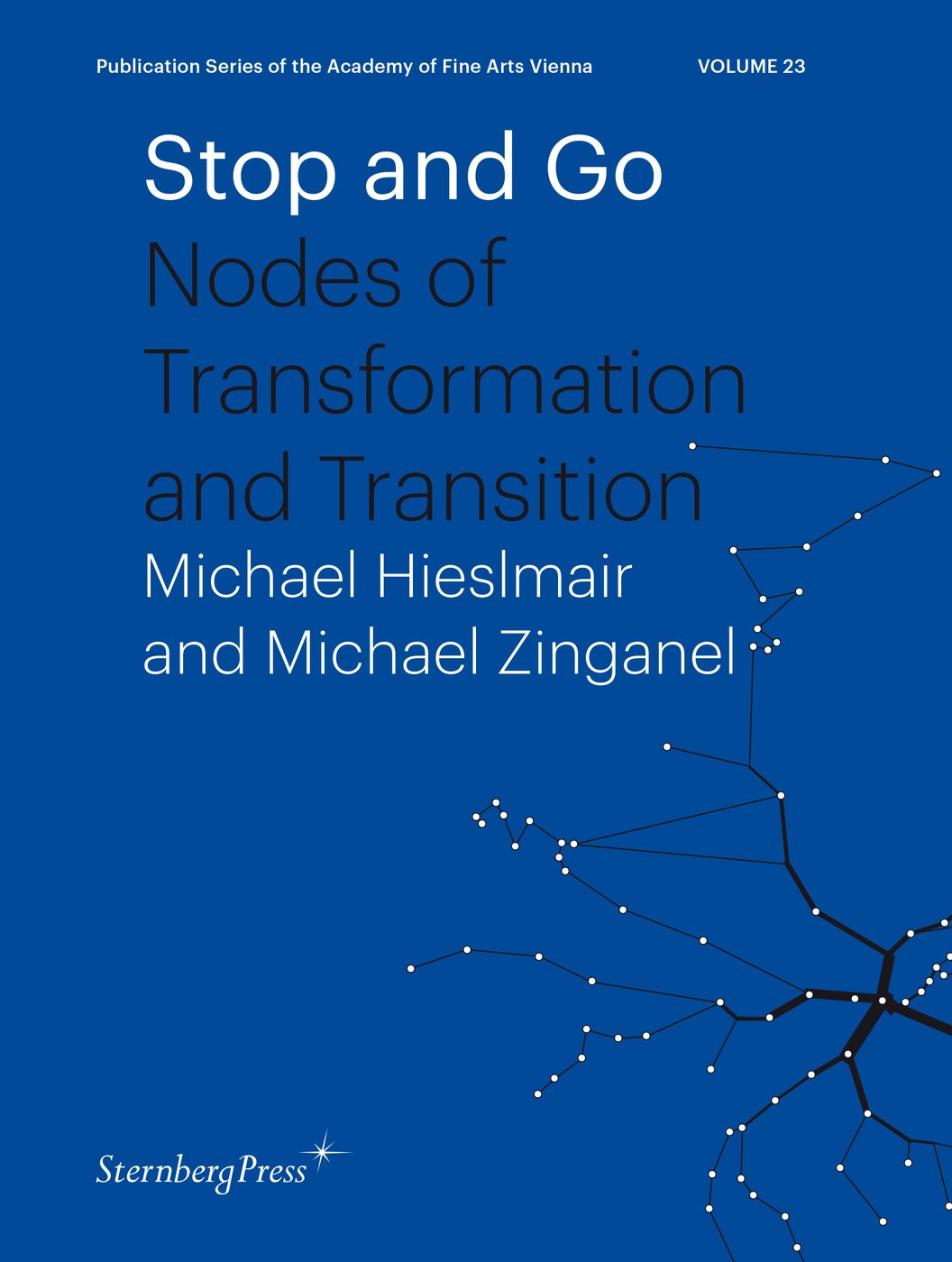 Welcome: Ingeborg Erhart, Vice Rector for Arts and Teaching
Andreas Spiegl, Institute for Art History and Cultural Studies
Michael Strassnig, WWTF – Vienna Science, Research and Technology Fund
Moderation: Angelika Schnell, Institute for Art and Architecture
Performative Lecture: Michael Hieslmair and Michael Zinganel
Respondence: Regina Bittner
"Stop and Go" was a research project by architect and artist Michael Hieslmair and cultural historian Michael Zinganel from Vienna in collaboration with geographer Tarmo Pikner from Tallinn and historian and anthropologist Emiliya Karaboeva from Sofia. The project focuses on the transformation of hubs and terminals as well as formal and informal nodes along the network of pan-European road transport corridors connecting the former East and West of Europe.
The book presents several trans-disciplinary case studies in the geographical triangle between Vienna, Tallinn and Helsinki and the Bulgarian-Turkish border. Each text investigates how differently the networks and temporary habitats of highly mobile actors along these road corridors – both in the post-urban intermediate zones and in the city centers – have undergone and continue to undergo significant changes before and after the fall of the Iron Curtain, the enlargement of the EU, and the re-expansion of transport infrastructure.

With contributions by Michael Hieslmair, Johanna Kandl, Emiliya Karaboeva, Sonia Leimer, Juan Moreno, Katarzyna Osiecka, Tarmo Pikner, Tatjana Vukosavljević, Michael Zinganel

For detailed information concerning the publication, please see: http://www.akbild.ac.at/publicationseries

Regina Bittner, urban anthropologist, deputy director and director of the Bauhaus Dessau Foundation's postgraduate programs for design, Bauhaus history, architecture and urban research, investigated at the Bauhaus Kolleg, among other issues, places of transnational publics in urban metropolises shaped by migration as well as post-socialist transformations of transit spaces along the Berlin-Moscow corridor.

Michael Hieslmair and Michael Zinganel founded the research platform Tracing Spaces in 2012. They operate a project space at Nordwestbahnhof, Vienna's last inner-city logistics hub. As artists, curators, cultural scientists, urban researchers, and architectural theorists they deal with logistics, transnational mobility, mass tourism, and migration. They were project leaders of the WWTF research project from which this publication emerged.