The New Normality / Die Neue Normalität
The Austrian Cultural Forum London together with Central Saint Martins and the Academy of Fine Arts Vienna are pleased to present the publication The New Normality / Die Neue Normalität .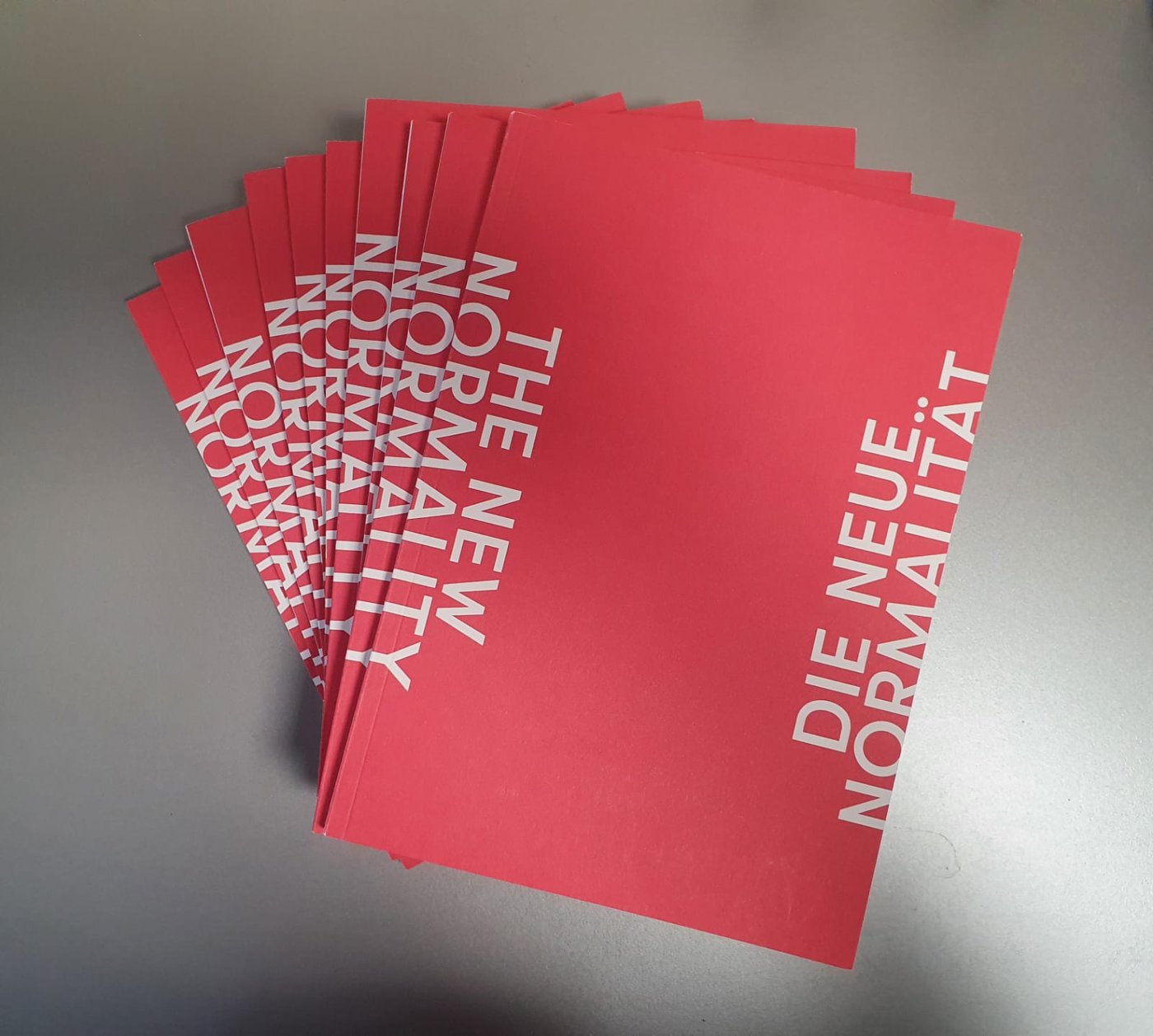 Originally conceived as an exhibition, this year's edition of our curator residency programme was adapted in the midst of the pandemic and presented in the form of a portable exhibition - a publication.
The New Normality / Die Neue Normalität was curated by Lucija Šutej, a recent Culture, Criticism and Curation master graduate from Central Saint Martins and addresses the new uncertainties we face daily as a result of the global outbreak of the virus Covid-19, through the perspective of artists and their lockdown production. The publication features the work of Academy of Fine Arts Vienna graduates Johan Ahlkvist, Anouk Lamm Anouk, Franziska Frings, Theresa Horlacher, Suz Kim, Juliana Lindenhofer, Sarah Wieland, Yuwol June C and Amber Hanson Rowe. The selected artists address the new normality of our lives and activity, the meaning of isolation and its effects on artistic production and the challenges of living and working within the Covid parameters. The results of their research and observations have been gathered in this publication. The publication was designed by Romina Krosnyak and published with a generous support of the Austrian Ministry of Culture.
Moderated by Lucija Šutej (curator at International Centre of Graphic Arts in Ljubljana). Featuring Dr. Johan Frederik Hartle, Rector of the Academy of the Arts Vienna, Dr. Alison Green, Central Saint Martins and Dr. Waltraud Dennhardt-Herzog, Director of the Austrian Cultural Forum London.
Registration for the book launch and talk via www.acflondon.org