WERISTdICHTER? Krampus Love Story 666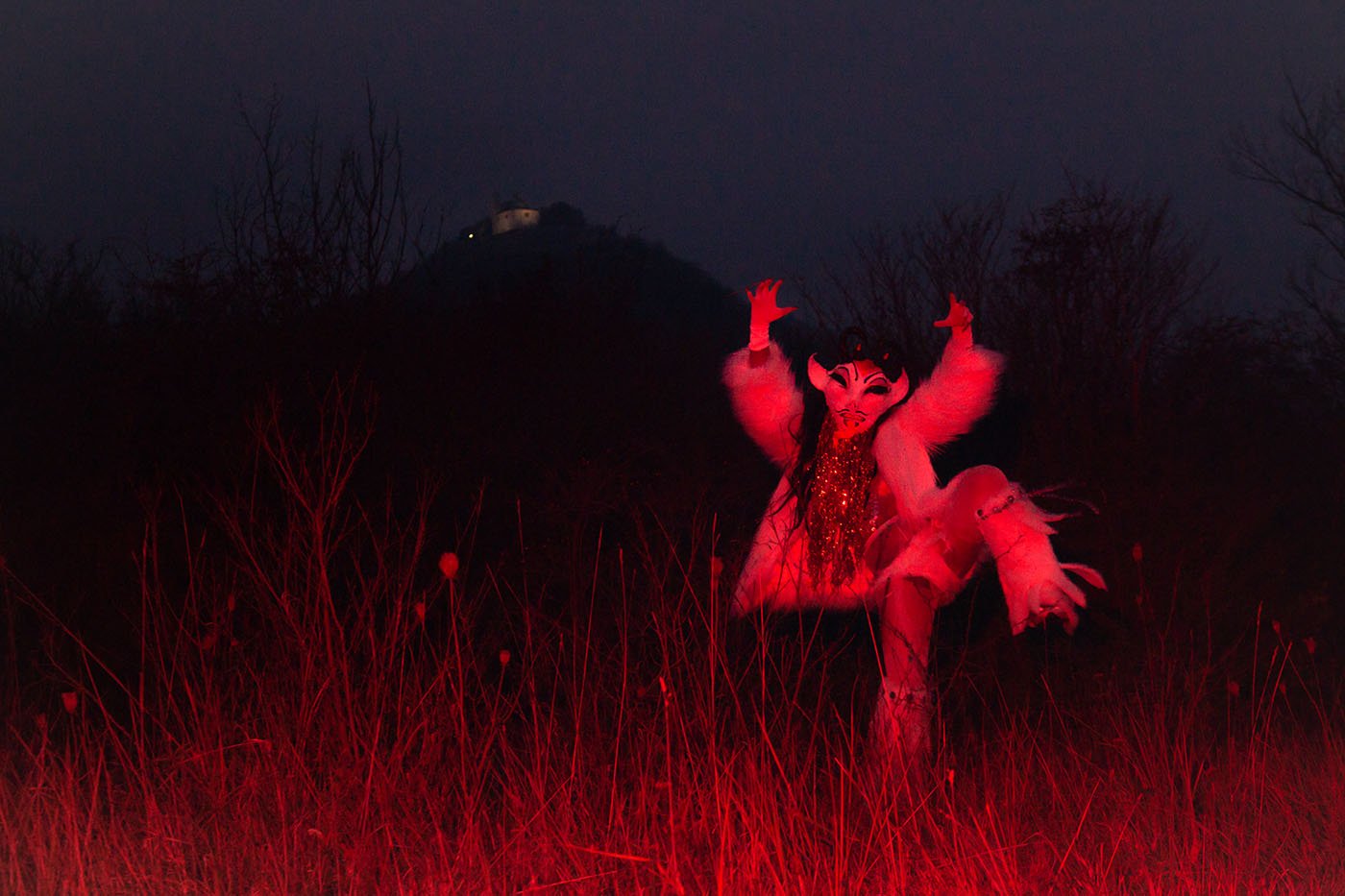 WERISTdICHTER? is an open space, a poetry club for all language artists, a place of exchange, experiment and successful failure, a refuge from the gray sweet-and-sour reality, a platform for situational performance—a home for everyone. The performative reading series goes into its sixteenth round!
WERISTdICHTER? Krampus Love Story 666 is a procession of Perchten. Backwards out of the city back into the forest. Stories meet on the way into the deep forest in search of Santa Claus. Stories that hide in the forest and in the darkness, waiting to be told. Stories of grasshoppers and mushrooms, of poets and monsters, of Krampus and Santa Claus.
Who is behind the Krampus, and who are the children with the infernal poems and scary stories about the Krampus? WERISTkrampus?
With Denise Palmieri | Sheezus H Christin | Alice Moe | Lady Nutjob | FINN | Barbara Neu | Fritz Becke | Anna Metton | Michelle De Saint Phalle | Anna Maria Niemiec | Alexandru Cosarca
Film, editing, production : Sarah Tasha Hauber
Costumes : Jovan Gluesica
Concept: Alexandru Cosarca
Follow WERISTdICHTER? on Facebook and Instagram