The PhD-in-Practice & Depot Arts and Discussion invite you to Fantastic Wednesday with Berhanu Ashagrie Deribew.
Unreasonable Collectivity // Auf Englisch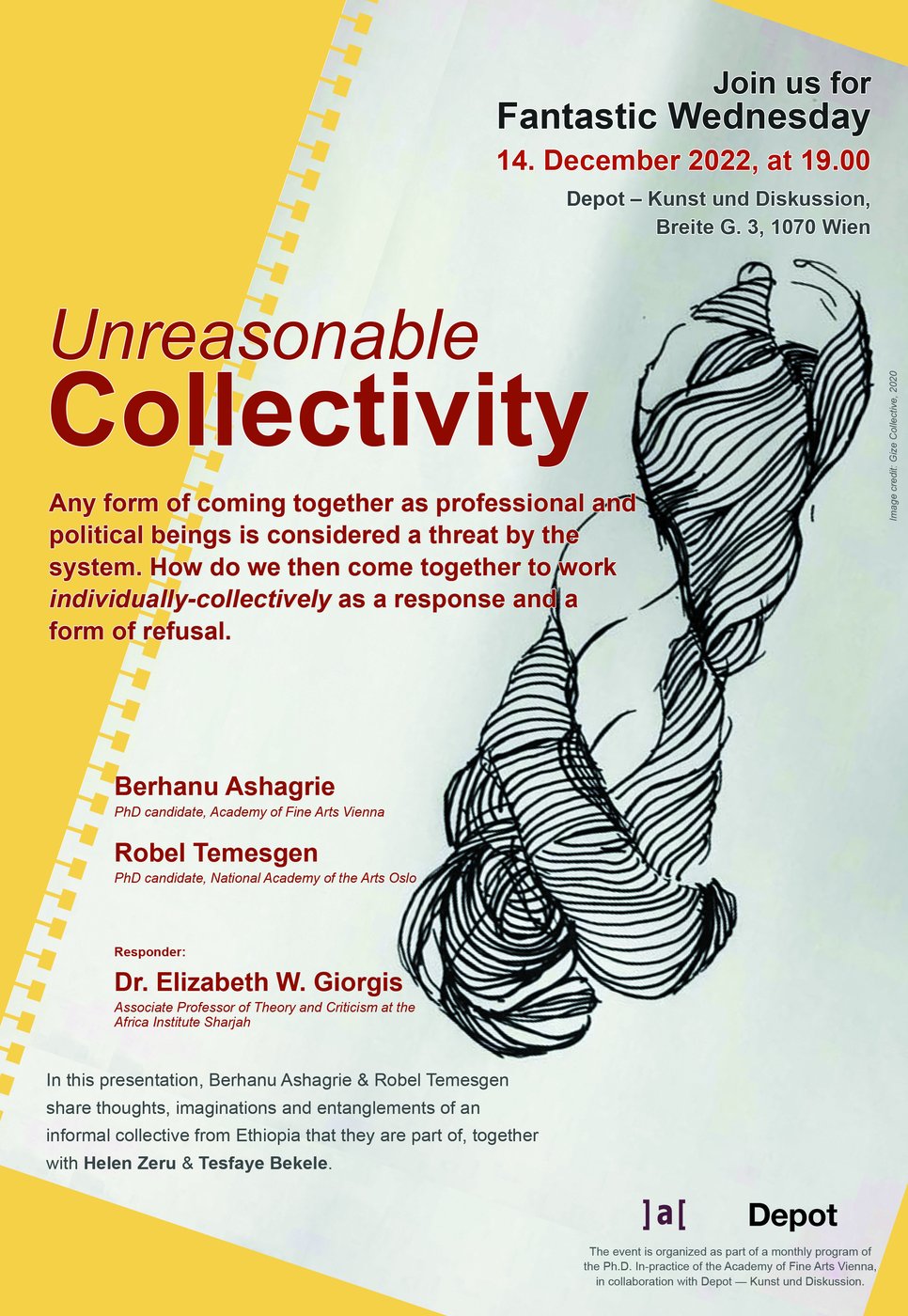 Any form of coming together as professional and political beings is seen as a threat to the system that has weakened and dismantled collectivities. So how can we come together to work individually-collectively, as a response and as a form of refusal? Under such conditions, the possibility of coming together in unreasonable ways is crucial to working individually and collectively. In this presentation, Berhanu Ashagrie & Robel Temesgen share thoughts, imaginings and entanglements of an informal collective from Ethiopia (of which they are members along with Helen Zeru & Tesfaye Bekele). Informality and temporariness are foregrounded in the formation of the collective, exploring other ways of coming together as professional and political beings.
Berhanu Ashagrie Deribew, PhD student, Academy of Fine Arts Vienna.
Robel Temesgen Bizuayehu, Ph.D. candidate, Oslo National Academy of the Arts
Responder:
Dr. Elizabeth W. Giorgis, Associate Professor of Theory and Criticism at the Africa Institute Sharjah.