Gender and Space Workshop with Cristina Dezi presented by Mz Baltazars Lab
Organized by the Institute for Fine Arts, studio for Gender and Space, lecture in English.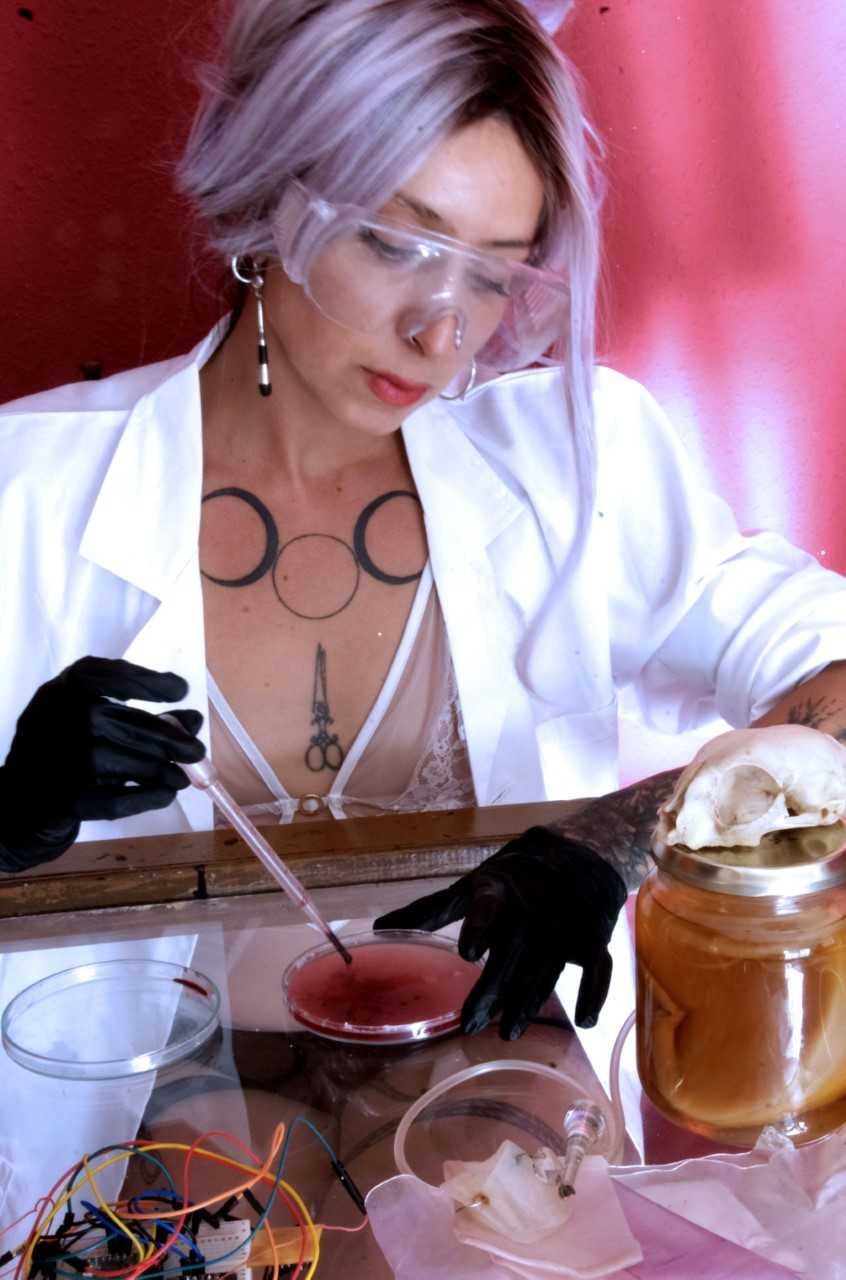 Mz* Baltazars Lab, a queer feminist hacker space, is presenting Cristina Dezi, an interdisciplinary artist and designer. Through a feminist critique she experiments on biomateriality and wearables by intersecting textile research, sound design, biohacking and technology, http://cristinadezi.cargo.site. The workshop will provide insights into the artistic practice Cristina Dezi. It will be based on her speculative research for the creation of an interdisciplinary laboratory, neuX. The project is an interdisciplinary laboratory that experiments with pleasure and sexuality in post-humanism, from a performative and ethical-feminist perspective, where sci-fi eco-erotic narratives, cyborg skins and biomateriality interact symbiotically with natural and liquid spaces.
The event series Gender and Space Tours/Talks/Workshops explores and develops approaches to intervene in spatial orders and gender orders, to question or rework them.
If you have questions on accessibility, feel welcome to contact orga@mzbaltazarslaboratory.org.