The Academy at the Parallel 2023
PARALLEL VIENNA takes place for the 11th time in Vienna and sticks to its approach of using temporarily vacant buildings as a presentation platform for contemporary art.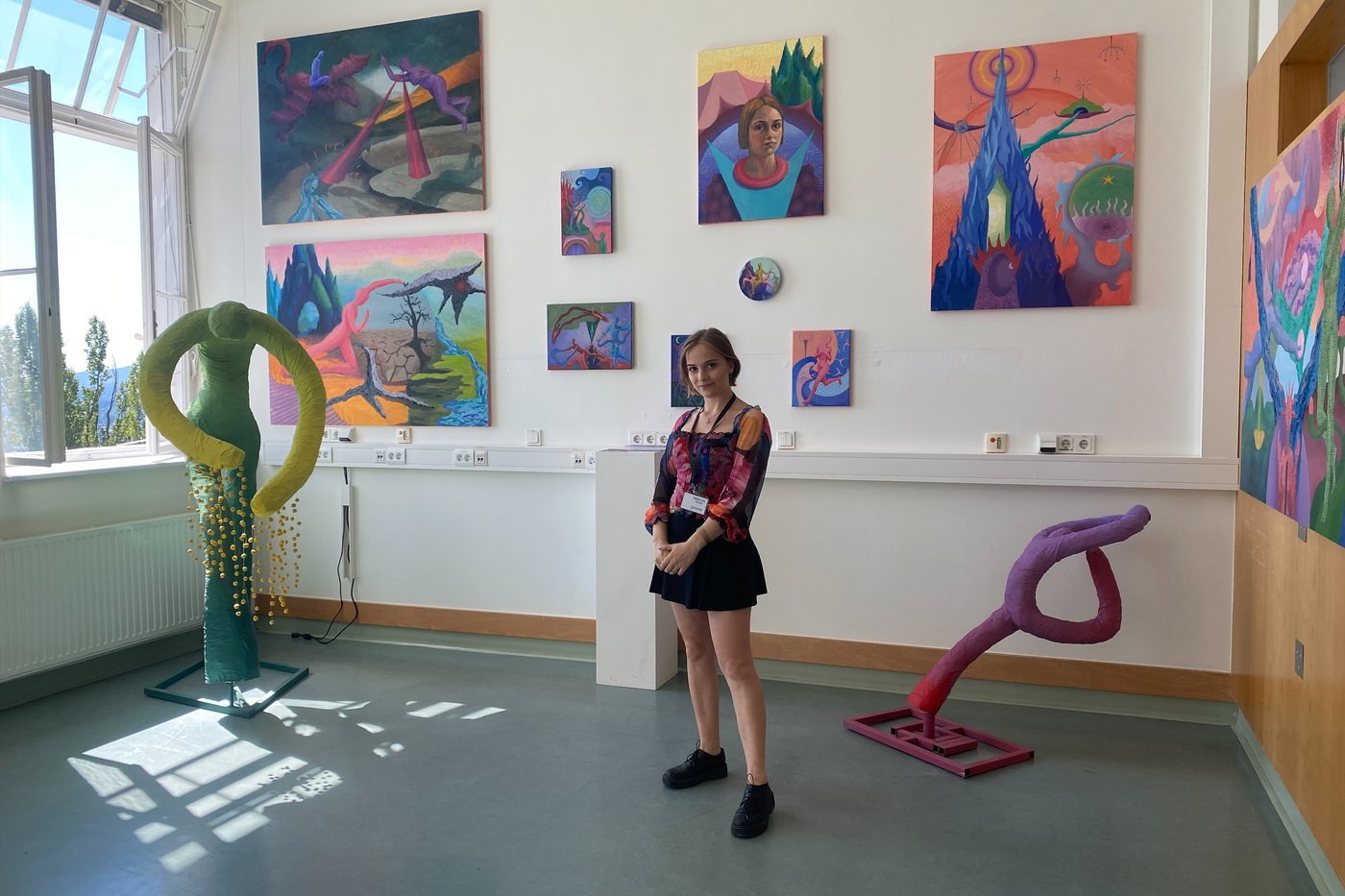 PARALLEL VIENNA presents young and emerging as well as established artistic practices and brings together art initiatives of every kind – art associations, galleries, project spaces, off spaces and artist spaces – , both Austrian and international, all under one roof. It thus combines local artistic creation with international trends and contributes to building networks and fosters exchanges between between artists, curators, collectors and exhibition visitors.
The Academy of Fine Arts Vienna participates with its studios:
Contextual Painting - Despina Stokou, represented by Aklima Iqbal, Rini Swaranly Mitra, Kamila Stovrag, Hastialsadat Tabatabaeikhatambakhsh, Max Schuber and Zula Tuvshinbat.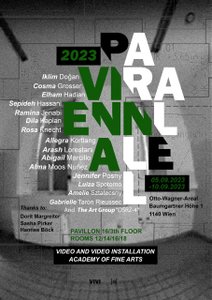 Video and videoinstallation - Dorit Margreiter, represented by Iklim Doğan, Cosma Grosser, Elham Hadian , Sepideh Hassani, Ramina Jenabi, Dila Kaplan , Rosa Knecht, Allegra Kortlang, Arash Lorestani, Abigail Marcillo, Alma Moos Nunez, Jennifer Posny, Luiza Spotorno, Amelie Sztatecsny, Gabrielle Taron Rieussec, + The Art Group "OSRZ-4"
Expanded Pictorial Space - Daniel Richter