Exhibition of the Studio for Figurative Painting.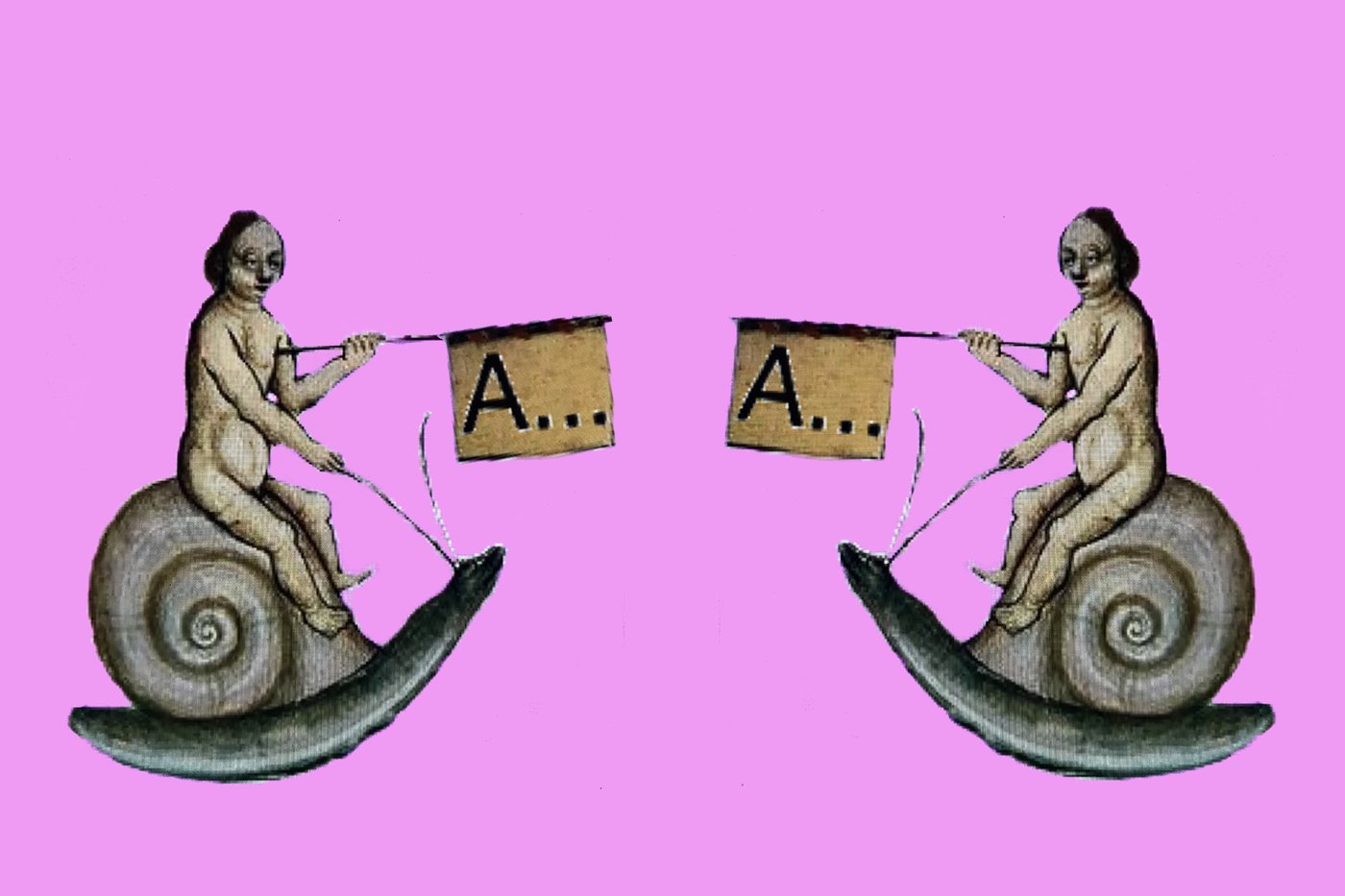 See the Results in the Fruit of the Happening
The woodsman walks an unbeaten path to their destination, all the while not knowing the journeys end, calmly following the undulating trail until they can go no further, blocked by trees, their destination.
The Figurative Painting, also known as the 'Atelier der Schnecken' an inside joke acting as a cautionary reminder, that the artist is propelled through life on the bi-product of living the life of an artist, that bi-product being art. Not the assumed inversion that the artist is defined, as such, due to the commitment to the job of art production. A semantic fork in the road; one path leads to autonomy, and the freedom to create any imagined future, the other to a traditional form of employment.
The humble schnecken, the class sigil, their house mounted on their backs giving autonomy, propelled forward on a film of mucopolysaccharides, better known as slime, that moves them through life, each moment being their destination, leaving behind a residue that marks their passage through life.
For this Open Days the students of the Studio for Figurative Painting will exhibit their works, marking their time over the past year.
Participants
Pourea Alimirzaee, Olesia Bieliavtseva, Gregor Hagenauer, Florine Imo, Réka Horváth, Arang Choi, Alberto Cappai, Laura Winter, Lisa Obereder, Klara Mielniczuk, Nam Kim, Bahareh Rahimi, Nazanin Jahangir, Erik Odin, Johannes Pobitzer, Melanie Thöni,  Lucijan Osvald, Bergur Gunnarsson, Sarah Marie von Bernstorff, Sacha Grandemange, Jakob Brandstätter, Yuma Radne, Isabel Gil, Alisa Efremova, David Hafer Garcia, Leonard Schwarz, Laura Raimo, Merve Ceylan, Anastasia Glazkova, Ana Remishvili, Roxana Esfandiari, Shiva Pishgahi, Theodor Pires Mata, Johanna Dasch,  Geunyeong Go, Cedric Löser, Abigail Hauwede, Elena Gerstl, Mimoza Sahiti, Emil Eckert, June Ahn,  Laura Andersen, Adi Rachel Ivry,  Nanae Mitobe.