Opening: Katja Gürtler – Playboys
Opening of an exhibition about dreams, hopes, and utopias with Katja Gürtler as part of the Academy Library's Wer A… sagt event series.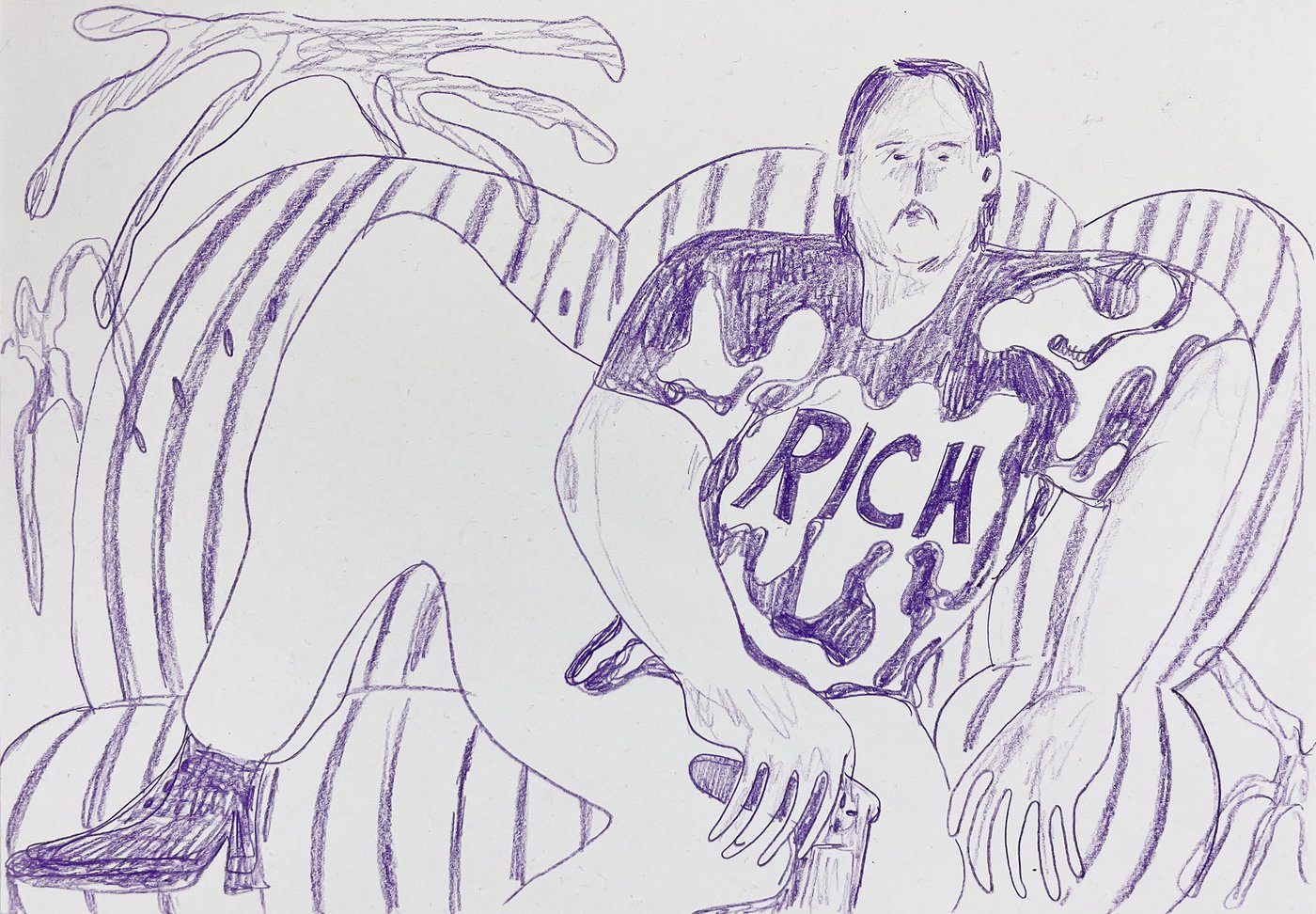 In her Playboys exhibition, Katja Gürtler sets out to explore spaces and promises of the future. Whether it is hopes you have for your own life, or the promise made to you as a child by society, that you can be and achieve anything. She pursues the question of what happens to our big dreams over time. Do we, at some point, stop believing in them, or do they simply fade away to become vague memories?
The starting point of the painterly contemplation are conspicuous pieces of clothing that one keeps coming across in every-day life: sweaters and T shirts with large prints reading "Famous," "Rich," or "Future Millionaire." While the clothing with the boastful epithets supposedly expresses the wearer's dreams, reality with its unfulfilled hopes and wishes all-too-often falls short of them. They turn into a distant utopia whose materialization perhaps never really was possible.
Katja Gürtler (b. 1988 in Xanten, Germany) studied Fine Art at the Academy of Fine Art Vienna at the Expanded Pictorial Space Studio with Daniel Richter and Francis Ruyter. In her work, she sets her sights on the tension fields of social constructs, the fault lines of modern society. In 2024, she will go on a working stay at the Cité Internationale des Arts Paris on a scholarship from the Austrian Federal Ministry of Culture, Art, Civil Service and Sports.